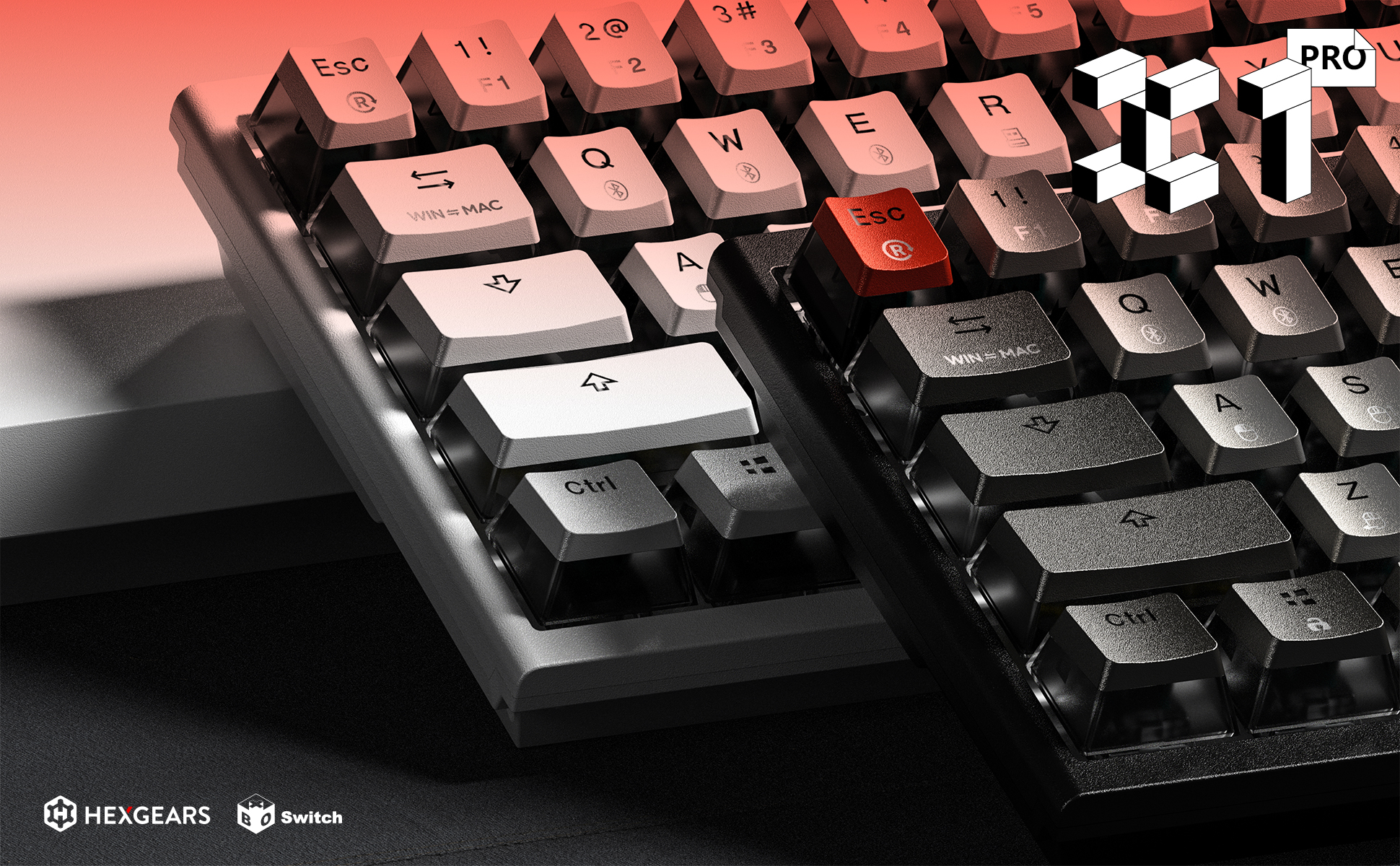 Hexgears X1pro Wireless Mechanical Keyboard with Wrist Rest
The ergonomic snap-on wrist rest improves comfort and reduces strain on the wrist during long gaming sessions or in the office. There is also an adjustable keyboard kickstand that allows you to adjust the height you need at will.

This wireless computer keyboard features a gasket structure. It incorporates a transparent PC mounting plate, internal gasket design, and a bottom-mounted integrated silicone cushion, ensuring a tight fit between internal components. This design effectively reduces noise, resulting in a pure and comfortable typing experience with enhanced tactile feedback and sound quality.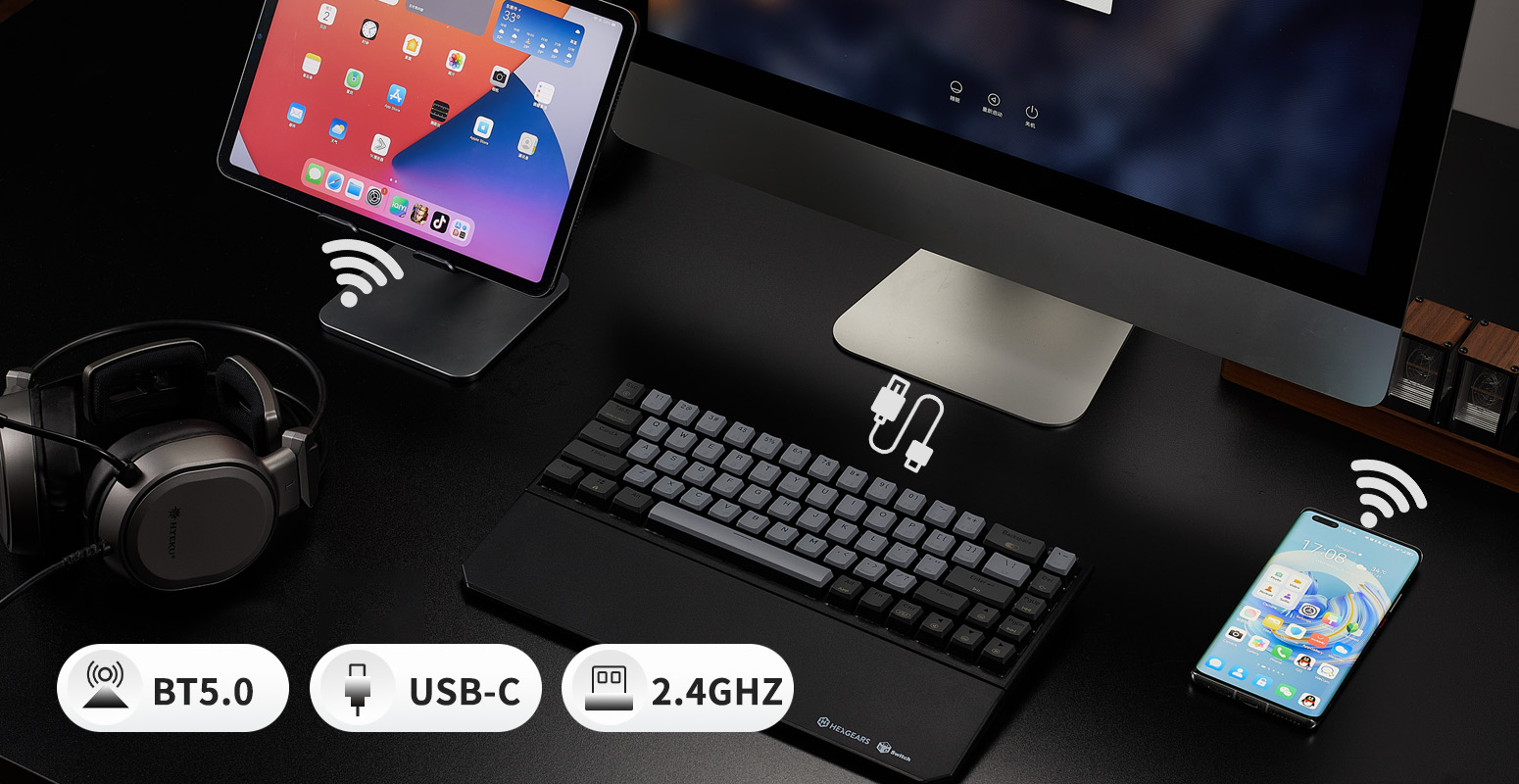 Triple Mode BT5.0/2.4G/USB-C Mechanical Keyboard
Hexgears X1pro wireless gaming keyboard has 2.4G wireless USB,Bluetooth.Wired mode for you.It can support you switching different devices while using.Switch to 2.4G mode and BT5.0 mode when playing games,saving you the hassle of cables.If it is not enough, you can also switch to traditional wired mode with the included rechargeable USB-C cable.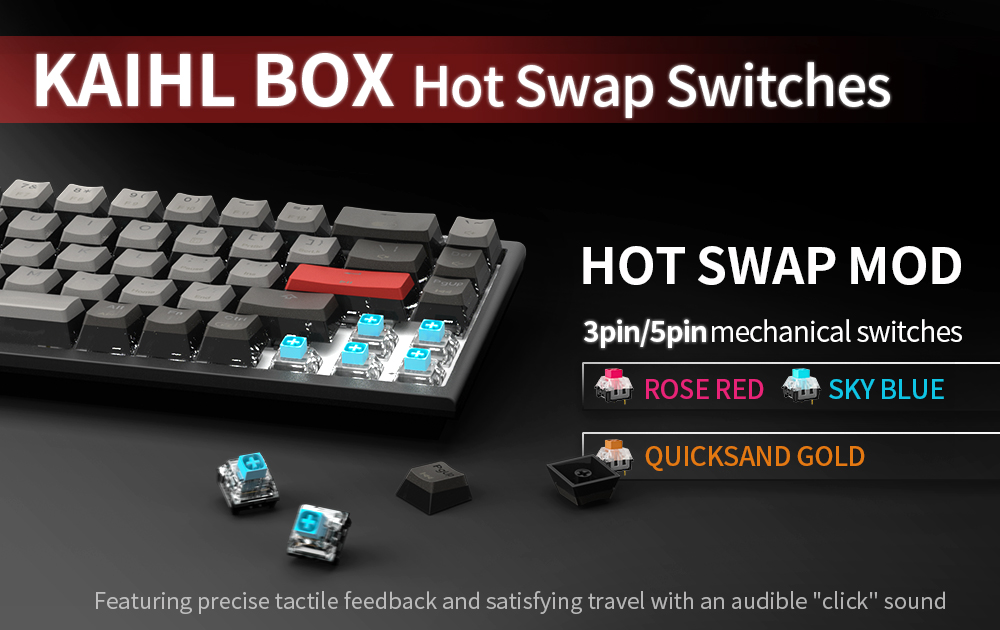 FN+combination function shortcut, N-Key Rollover
Pressing various key combinations at the same time allows for quick responses and quick in-game triggering of sequential skills. Ergonomically designed keyboard height with 108 key layout that fits the curves of finger movements and provides a pleasant gaming feeling