Kailh BOX Switches®
Aug 09,2021 | Hexgears
The patented BOX switch from factory Kailh is one of the favorite mechanical switches among keyboard fans. They are lovely responsible when you wanna have some typing funs. Meanwhile, they are very well engineered in terms of durability. You can rely on them and keep productive for a long time.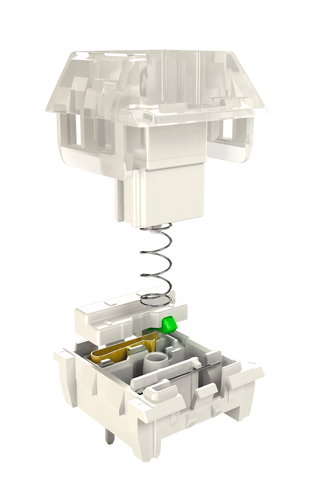 The idea was so very smart by putting all conductors into a tiny box to prevent unexpected moisture and dust invasion. Throughout the whole switch, you can see a lot of boxy elements which match the design language, such as the square stem. Inside the switch, you can see the functional box sitting on one side for on & off. The acoustic instrument sits on the other side, which produces a clicky sound (for Box white) along with the typing movement.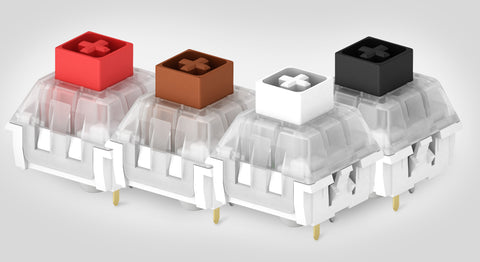 Since its introduction in 2015, the Kailh BOX Switches are now become a very rich family. The regular Box Switches are still one of the most popular one on the market, both for the entry level and high end fans. It's just a very easy choice to make and never let you down.
Specs
All Kailh box switches are rated to 80 mil times lifespan!
Box white

Box brown

Box black

Box red

Comment